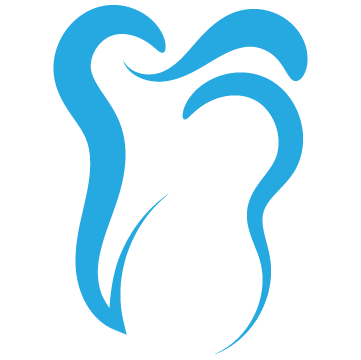 Valencia Family Dentistry & Orthodontics
Se habla español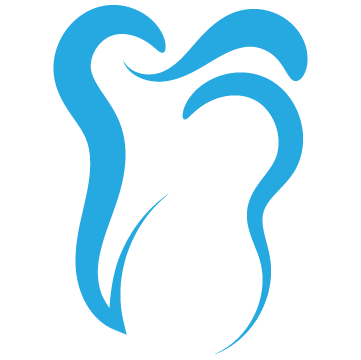 Valencia Family Dentistry & Orthodontics
Se habla español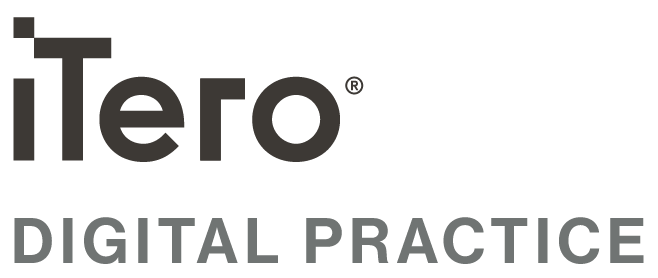 Welcome to our Family Office
At Valencia Family Dentistry & Orthodontics, our mission is simple: provide you with the best dental care possible. Our state of the art dental facility features the latest equipment and cutting edge technology to provide you the highest quality dental care available at an affordable price. We take the time to treat every patient as an individual worthy of the very best treatment we can provide. So come see us for your best dental experience ever!  And with Sedation Dentistry you don't need to be afraid to visit the dentist any more!
Los Lunas Dentist
Your One-Stop-Shop Dental Destination!
Valencia Family Dentistry & Orthodontics is a full service health care provider capable of handling all your dental care needs under one roof. From baby to grandparent and all ages between, we can take care of all your needs and your entire family at our location.
Read Our Patient Reviews
The votes are in and the people have spoken, Valencia Family Dentistry & Orthodontics is, without a doubt, the preferred dental care provider here in Los Lunas.
Our dental facility features the latest equipment and cutting edge technology to provide you the highest quality pain free dental care available. We would like to thank our patients who took the time to tell us how we are doing! If you haven't told us how we're doing yet, please take two minutes and post a review!
A Google User
01:43 08 Jul 11
I have been a patient of Valencia Family Dental since before Dr. Smith was providing dental services. When Dr. Smith took over the business I was

slightly apprehensive of the change. Thankfully my experience with Dr. Smith and his staff has been wonderful. I like how welcoming he and his staff are and how responsive they have been to all my questions. I appreciate the personal attention they provide to make me feel comfortable. Two days before my appointment I receive calls to remind me of my appointment. They even remember to remind me to bring my night guard, which I am thankful for. More importantly, I feel that I am receiving high quality dental care.

read more
Sam Pagel
22:31 01 Nov 16
The staff at Valencia are awesome and super friendly! Great dental office!
Shawna Perea
15:57 17 Nov 16
The staff is always friendly an efficient. You won't find better understanding an kind dentist as Valencia Dental has. This has been my dentist since

they first open,I won't go anywhere else.

read more
Nickie Garcia
04:51 18 Nov 16
The best Dental office I have ever been to, all the way around!! Could not ask for better.
Shawna Perea
15:57 17 Nov 16
The staff is always friendly an efficient. You won't find better understanding an kind dentist as Valencia Dental has. This has been my dentist since

they first open,I won't go anywhere else.

read more
Sam Pagel
22:31 01 Nov 16
The staff at Valencia are awesome and super friendly! Great dental office!
Nickie Garcia
04:51 18 Nov 16
The best Dental office I have ever been to, all the way around!! Could not ask for better.
Alicia Verin
15:43 23 Nov 16
I had an excellent experience with this doctor and would recommend him to everyone I know
Hemico Dragon
15:39 23 Nov 16
I had an excellent experience with this doctor and would recommend them to everyone i know
Courtney Roberts
19:30 01 Dec 16
i hadn't been to the dentist in way too long. I decided to try this office mostly because it took my insurance and I didn't have any other idea where

to go. BEST DECISION!!!!! This dentist office is excellent! Everyone is very kind and professional. They make you feel like family. Dr. Tim is literally the best dentist I have ever had. I won't go anywhere else. If you are scared of the dentist, you should come here. I have always been terrified but not anymore!

read more
Jason McClung
16:48 27 Feb 17
Dr. Varun and Dasha were wonderful. They made me laugh and though I needed a little more numbing medication than most, they were cool about it. I'd

definitely recommend. Also, they like burritos from Burritos Alistante.

read more
Cynthia Shetter
06:33 14 Mar 17
Dasha the dental assistant was awesome. I was in the chair for 2 hours and she was professional while entertaining at the same time. She made my

visit and procedure very pleasant.

read more
Lindsey Reynolds
16:05 31 Mar 17
I loved my experience at Valencia Family Dental. They have great employees working there that make you feel part of the family. Shayna in the front

desk is exceptional at what she does but also a great person to see when you walk in. I love the staff and their amazing skills in keeping my teeth clean and healthy.

read more
Merica Rocks
16:05 31 Mar 17
I love this office!! Everyone is so friendly! I Love how everyone has a friendly smile on there face. I had a great experience here, so glad I found

them!!

read more
Kristin Cruz
16:44 31 Mar 17
Valencia Family Dental has been great! Very friendly staff and great dental work, I am very pleased and will return for any dental procedure.

Fantastic service!

read more
Cody Reynolds
17:16 31 Mar 17
The front desk staff was extremely helpful and professional. Shayna is the best and most polite receptionist ever. She is the reason I went to the

dentist and want to go back. Dr. Smith is really helpful, informational, and really strives to help patients. I really recommend this dentistry to anyone who has teeth, and needs anything done to them.

read more
Gayle Stayton
02:30 19 Apr 17
The team at VFD is wonderful! Josette has been cleaning my teeth for years now, and I don't think I'd trust them to anyone else! Dr. Kendra

Velasquez has kept my teeth in great shape. I highly recommend this group!

read more
Johnny Chavez
17:52 10 May 17
I love this place and thwir staff. they have done plenty of cleanings and a few procedures. Everyone is extremely friendly and they do great work.
ASHLEY MARTINEZ
20:17 10 May 17
By far the best dentist office I've been to! Great staff and great work. Highly recommended.
Stan Friedman
17:08 19 May 17
From the front desk to the professional staff, everyone is friendly, helpful, and professional. And, most importantly, they offer excellent dental

care and wonderful preventive advice to keep your teeth in the best condition. I highly recommend this practice to anyone in the Los Lunas area looking for dental care.

read more
Marsha Krohn
17:51 25 May 17
This is the best dentist office I have ever been to. Josette does a wonderful job keeping my teeth clean. Today Linda and Dr. Tim replaced a filling

and it was quick, professional, and virtually painless. As other reviewers have noted everyone is extremely kind and caring. They all go that extra mile to work with your insurance to get you the best deal and to care for your teeth as they would their own. Finally it is like dealing with SW airlines - the entire staff obviously loves working there and is glad to see you.

read more
Diane Lawry
17:36 08 Jun 17
I've never had to wait long. They always greet me with a smile and remember things about me. I'm so happy I switched to this office a couple of years

ago!!

read more
ellen Tomberlin
16:46 12 Jun 17
Dr. Tim & Linda are excellent! I have been a regular in the office for over 20 years. The new owner, Dr. Tim Smith and his staff are very

professional, courteous and caring. I was in need of repairs for work done by his predisesor! And, Dr. Tim took over my case and finished the work started by a Doctor who left without finishing the job he promised. (I did not receive any notification from that Doctor saying he was moving.) I trust Dr. Tim, which is huge in my perseption of a good Doctor! I also thank Dr. Tim for bringing back my smile!!

read more
Katlin Luscombe
18:15 15 Jun 17
I had Dr. Velazques do my fillings and the extraction of my wisdom teeth. She was FANTASTIC! Wonderful patient etiquette and no pain at all! I also

would recommend Dr. Tim or any of their other Doctors there. Everyone at the office is a delight from the moment you walk in from the time you leave. Worth the drive from ABQ!

read more
Marie Kemmeren
12:46 27 Jul 17
Friendly, Caring, helpful. I would highly recommend this dentist office. I have a mouth phobia and they have always worked with me and have been

very king and caring. They help me with my insurance to make sure I do not get billed for something I shouldn't. My hygienist is great.

read more
Joshua Sisneros
01:07 28 Jul 17
The staff at Valencia Family Dental were very Welcoming but Dr.Aragon and his assistant Vicky stood out the most. I was having a bad day because we

all know going to the Dentist takes time but they were professional and had me in and out on time so I didn't have to miss out on a day of work.

read more
Isidro Hidalgo
01:50 28 Jul 17
This office has made my Dental Visits much easier! Dr. Aragon presented my X-Rays and was very detailed with the Treatment that I needed to get done.

His Assistant Vicky was very professional in answering any questions I had before beginning my procedure. Shayna was also Very helpfull when my Treatment was done.

read more
Leanna Hernandez
21:32 30 Jul 17
I was really Nervous when I first got to the Dentist but then when they took me to the back the asst. Vicky was able to make me laugh and feel

comfortable and when Dr. Aragon came in he made sure I was comfortable before treatment. Staff was also good!

read more
Mireya Monreal
20:50 30 Jul 17
The Staff at Valencia Family Dental is very welcoming. It is always a hassle to make time in my day to do things like a going to the dentist, that is

why I greatly appreciate Dr. Aragon and his assistant Vicky for taking care of me in a timely but professional manner.

read more
Sandra Gabaldon
03:39 24 Aug 17
Dr is so good makes sure you are comfortable and in no pain I would recommend him to any one that doesn't have a good dentist
Paula K. Freitag
17:25 13 Sep 17
I have been going to Valencia Family Dentistry for over 5 years and I just absolutely love them. The entire team is caring and considerate of my

needs. I absolutely recommend them, 10/10!

read more
Cecila Baca
20:14 24 Oct 17
The dentists and dental technicians are friendly, courteous and are well trained in their field. The are able to work with giving the patient and

dentist the right information to relieve any worries or discomfort.

read more
Carrie Mengert
03:00 03 Nov 17
I have high anxiety with dentists due to a bad experience in my past. I put off getting work done due to this, and waited to the point where I was in

extreme pain. I called Valencia Family Dentistry on Tuesday, and was surprised when they told me I could come right in. I was called to the back about 5 minutes after I completed the paperwork. The dental assistant, Genea, and she was incredible! She made me feel as comfortable as I could be in this circumstance. She spoke with me before she did anything. I was able to speak about my anxiety without her judging, or making me feel like an idiot. She went out of her way to make me comfortable getting X-rays. I have a horrible gag reflex, and she went as fast as she could to get it over with. I ended up seeing Dr. Loumeau, and he was excellent. I was still anxious, but it didn't get worse. He seemed to understand my fears, and didn't do anything to make me feel uncomfortable. He told me about different treatment options, and left it up to me to decide. We spoke about sedation, and I decided I needed that for my extraction. I left the office feeling confident that they will take care of me, and make me as comfortable as possible during my procedure. If you have dental anxiety I highly recommend this office.

read more
Dena Gutierrez
20:11 16 Nov 17
I had been a patient of Dr. Jaramillo, since back in the early 1990's. Fast forward to 2017, and I find the same amazing care and service. Dr.

Tim Smith and Linda took care of me, walked me through each step and were very professional. I asked a million questions and they took their time with me, answering every one. i will never forget their kindness. Treated me like family.

read more
Jo Coiner Burzycki
09:43 06 Dec 17
I had my first appointment with Valencia Family Dentistry this week and all I can say is I wish I had made an appointment sooner because this

practice is amazing! The atmosphere is calming, the staff are very friendly, and Dr Loumeau was kind, explained things wonderfully, and is going to try to help me fix an issue that I thought I had no hope of fixing. I had a tooth pulled and two fillings done and honestly felt none of it which was great! My whole family will be going to Valencia Dental from now on and I would highly recommend them to anyone.

read more
Laura Silva
01:45 10 Jan 18
Friendly Staff!! Best service, made me feel comfortable. Timely service, my appointment was at 3 and I was seen at 3:) highly recommend. Clean

comfortable waiting area as well .

read more
Maribel Rivera
22:46 24 Jan 18
This is the best office I've been to. They're always so organized and willing to help. Definitely recommend them !
Chris Wendel
19:15 31 Jan 18
Everyone at Valencia Family Dental is nice and know what they are doing. I have been going here for years
Nancy Gonzales
00:02 09 Feb 18
I cannot recommend Valencia Family Dental enough, especially Dr. Aragon. He, along with his friendly, helpful staff, replaced my front crown. The

results surpassed my expectations, leaving me happier than I have been in years with my smile. Thank you, Dr. Aragon. For anyone looking for impeccable dental work, look no further than Valencia Family Dental.

read more
Mike Gallegos
03:35 13 Feb 18
Excellent crown work on me and extractions with braces on my daughter by Dr. Smith. Very pleased with his work and caring demeanor. Also, great

office atmosphere and very caring and professional and staff...i highly recommend Dr. Smith to all my family and friends!

read more
janice tafoya
01:26 15 Feb 18
My appointment was made same day for a horrendous tooth ache.. Dr Smith took a conservative approach for correcting the the problem until further

action is taken if necessary. I appreciated the kind, gentle, genuine, and friendly service I received today.

read more
Charlotte McWilliams
00:32 27 Feb 18
I would recommend Valencia Family Dentistry to all. The staff there is very polite and professional. Great atmosphere.
Vanessa Aragon
01:27 22 Mar 18
Amazing facility!!! Very updated!!!!! Dr. Aragon is an amazing dentist! Very thorough and will always go the extra mile!!! Office is very clean and

Dr. Aragon always provides amazing service. I recommend him to anyone I know!!

read more
Dorey Garcia
02:34 05 Apr 18
The entire and I mean entire staff is amazing! Just to name a few, Dr. Aragon, Josette and Shayna are 3 of my fav's. My whole family loves this

practice!

read more
Jessica Benavidez
14:22 18 Apr 18
I love this dental office. My dental hygenists are gentle and thorough. I had to have a deep cleaning and I'm terrified of that needle in my mouth.

I felt no pain when the shots were applied. My dentist is patient and careful when working on me.

read more
sammy duran
14:36 12 Jun 18
Great locally owned practice with nice knowledgeable staff and service. Doctor Smith is my doctor and has been great.
Marla Simmon
01:07 25 Jul 18
First time here today for xray and consultation. I knew that I need much work done. Surprised to discover we could begin procedures today.

Extraction, fillings, temp crowns, bonding... all in one day. Attentive to my questions, comfort, and my aftercare plan. I noticed that any staff not attending a patient, surfed room to room offering help. Teamwork! I hope to be able to report this many stars each time I receive care here.

read more
Roberto Gutierrez
14:58 10 Aug 18
No complaints. I get on great with all I've dealt with here so far. Dr. Aragon is leaving to start his own practice in Albuquerque. Hopefully his

replacement will be just as good or I might just follow him.

read more
Julie Rose
14:11 28 Sep 18
Very pleased with Valencia family dentistry. I went there for a dental appointment, and the appointment experience was informative (without being

judgemental), efficient, and my greatest fear was assuaged-it didn't hurt! I will be coming back!

read more
John Scott
19:20 14 Oct 18
We saw Dr Mason for a check up and cleaning. As a long time patient of Dr Mason, there were no surprises. He's fantastic. The office waiting room

is bright and comfortable. The reception we received was friendly and helpful. Exam area was clean and modern. Hygienist, a young man who's name I didn't get, was gentle but thorough. I don't know anyone that enjoys the dentist but this office and Dr Mason makes it easier to take. Will make the drive from Albuquerque again for the rest of my family

read more
Yvonne Passino
00:51 13 Nov 18
The staff was great! Very friendly and helpful! The hygienist and dentist were very good! Addressed all of my concerns. The office remodel looks

awesome, the only thing I'd change is putting an area for children to play.

read more
Will Herschler
13:15 21 Nov 18
Top shelf care as usual...they warrantied a broken crown. The replacement is a perfect fit and color match. Highly recommended!
Larry Cox
13:01 11 Jan 19
Great job in finding a 30 year old filling that was starting to fail. Replacement was well done. Getting an appointment was easy. Staff is very

friendly and professional.

read more
Peggy Cole
03:41 03 Feb 19
Fast get in, my teeth were cleaned expertly, multiple X-rays were completed in an efficient manner, love the dentist very informative and professional
Irene McKenzie
16:48 06 Feb 19
I don't usually like the dentist, but Dr. Tim changed my opinion. He was professional, understanding and almost painless with the procedure he did on

me. I have a couple more visits to complete the procedure, but am looking forward to the end results. My husband also is going to see Dr. Tim and he is very pleased with the procedure that he did for him, too....We highly recommend Dr. Tim for any dental procedures that you may have! Even though we live in Albuquerque, and he is in Los Lunas, it is well worth the drive to his office with the professional, courteous staff at his office and his will to make sure that you are satisfied with the work he does for you...... My husband and I highly recommend Dr. Tim and his staff!!!!

read more
Road Trujillo
03:18 08 Mar 19
Valencia Family Dentistry has always been great with us all the staff and Dr's make sure that we are comfortable. They make it a point to take care

of your dental needs in pleasant and professional manner.

read more
Amy Lucero
14:30 25 Mar 19
The staff is always so friendly and welcoming. The cleanings are thorough. Great office!
Zak Cat
00:43 28 Mar 19
I'm very grateful for helping me, while visiting Los Lunas. Dr Mason exceeded my expectations. The personnel was very kind. I highly recommend

this practice, A. Catlender

read more
Lisa Bockisch
00:42 09 Apr 19
Dr. Tim Smith does excellent work. I tend to be anxious when visiting the dentist but he and his wonderful staff make these visits as pleasant as is

possible. All work my family and I have had done at Valencia Family Dental has been top notch. I highly recommend them.

read more
Tanya Strong
01:57 17 Apr 19
The staff is always friendly and helpful. I have nothing but good things to say about my experiences. Recommend them to all my friends and family!
Tierza Rodriguez
01:30 09 May 19
I love my hygienist. She's gentle, but thorough and she cares about my oral health. Never fails to ask about my family and make me feel comfortable.
Colleen DeTommaso
20:31 05 Jun 19
Dr. Smith is very patient and knowledgeable about dentistry and specialty dental work. He takes time explaining things to you and answering any

questions or concerns you may have. The complete staff members are very helpful and accommodating.

read more
Kelcie McCloskey
01:54 26 Jun 19
Beautiful office and nice front desk. This office reminded of the way a dentist office was back in the day when I was a kid. Great dental hygienist

who went the extra mile with my son for his first ever dentist visit. Very professional staff will hope to continue to have great visits in the future.

read more
Anna Vargas
03:10 22 Aug 19
I was a new patient, staff was very welcoming and made me feel comfortable. Went for cleaning and Nathan was awesome. They will see me again!
Deborah James
14:15 27 Aug 19
I went in to get my new crown put on - temporary had been on awhile because I had to chg my original appt - but the assistant did a good job removing

the temporary - & Dr Timothy Is always so thorough-I had some high points on my bite & he adjusted it to fit perfect - couldn't be happier- everyone I've dealt with in this office is really great at their job- & always very pleasant ??

read more
Samantha Mankins
01:51 07 Oct 19
JOSETTE IS THE BEST DENTAL HYGIENIST IN VALENCIA COUNTY!! HANDS DOWN!! My whole family loves to see her!
Angela Hernandez
02:54 23 Oct 19
Clean Friendly Staff. Made my first filling experience a good one.
Darren Halterman
01:47 09 Nov 19
Always a pleasure to go to the dentist with these good folks! Appointments are always on time! From the front desk to the chair the staff is great!

Super clean! Never have had an issue in 7 years!

read more
Kevin Pacheco
00:33 19 Dec 19
Dr. Tim Smith is helpful, thorough, and very professional. His knowledge, experience, and skills are all on point in what you look for in a great

dentist. I am thankful I have found me a good dentist that I am comfortable with and have no hesitation trusting his advice.

read more
Tom San Nicolas
20:31 27 Dec 19
I've had Dr Bae as my dentist on 3 separate visits and his bedside manners are excellent. His care and concern for my dental care has left me to his

total control...this is a good thing. His assistant, Gertrude, has left no room for error. She has handled my dental care in an exemplary manner. Kudos for Gertrude.

read more
Amanda Walters
06:46 09 Jan 20
I have been coming here for years. I love my dental hygienist Jeanette! She is always gentle and thorough, and she always puts me at ease with

comfortable conversation. They have started doing something new where an Assistant sees you first if you come in for a cleaning and they do the polishing and flossing first. Then the hygienist comes to in to clean your teeth which seems backwards and makes no sense to me. I would prefer that all of my cleaning be done by my hygienist whom I know and trust. It's very anxiety inducing to allow a new person to work on my teeth. I will be asking before my next appointment if all of my care can be done by my hygienist.

read more
Sandra Turley
00:43 14 Jan 20
I love this place. The people are so nice and professional.
Bernardo Chavez
20:25 30 Jan 20
I was a new patient and my first impression as I entered the building was how modern and upscale it felt. Waiting room was as if I was sitting in my

living room. It was very inviting and comfortable. I was greeted with a friendly smile and in a courteous manner. Waiting time was short. When I was called I went back to an impressive state of the art facility. Dr. Bae and Randy, the hygienist, were very nice and easy going, professional, very knowledgeable and they walked me through a reasonable treatment plan for the health of my gums and teeth . Overall, I had a positive experience and I will continue to see them for all my dental needs.

read more
Marquita Torres
21:22 07 Feb 20
I've been going to this location for many, many years! Randy has been cleaning my teeth the last couple of visits, and he's awesome! He's

gentle, patient, and does a great job! Both of my daughters go here, and I wouldn't think of us going to any other location!

read more
Lawrence Gutierrez
00:42 26 Feb 20
Had an awesome first visit. The tech I had do my cleaning was great. Dr Bae was very informative and helpful in going over any issues he saw. And the

invoicing and quotes provided for dental work are itemized and clear on what you'd be paying for and what your insurance is covering. Highly recommended.

read more
Ellen Tomberlin
00:43 04 Mar 20
All I can say is everyone and everything about Valencia Family is very good. I was treated by Dr. TIM and he always does a great job. He cares and

works hard to make people smile again! Valencia Family Dental is the best!

read more
Angelica Gonzales
02:25 12 Mar 20
After not being to the dentist in years, and having to have several appointments to repair what the absence of dental care had created, I can

honestly say I received top notch care from Dr. Bae, Gertrude, and Josette. Everyone in the office is incredibly friendly and they make sure you are comfortable every step of the way. I highly recommend Valencia Family Dentistry!

read more
pat poole
01:24 22 May 20
Thanks Valencia Family, Gertrude. and Dr Bao, you were there for me in my time of need. I called one day got in the next and Dr. Bao had me fixed up

in good time and was not pushing stuff I didn't want or need. I am a bit of a dental phobe and the experience was so much better than I thought it would be.

read more
super kawaii angel bru
18:08 25 Sep 20
Excellent service from the time you walk through the door until the end of the visit. I love the precautions they are taking due to covid . Air

purifiers throughout the office. Thank you for caring for your patients

read more
Kobi Worling
19:27 31 Dec 20
Great service and wonderful staff!! So happy to have found such a wonderful dental office!
ADI SHMUELI PH.D.
19:44 31 Dec 20
Professional, polite and caring. My wife and I are very pleased with this clinic.
Joey Lopez
18:10 18 Jan 21
Very friendly and kind ,professional and caring recommend highly, very happy
Jamie Scott
19:51 28 Jan 21
Amanda did a wonderful job! I loved that she didn't talk to me the whole time and got her job done. She was very professional and nice. I almost

switched dentists from a bad previous visit but I'm happy that they hired a new hygienist.

read more
Rose Santillanes
18:03 26 Mar 21
Great experience very welcoming, soothing environment, would definitely recommend very knowledgeable and helpful
Jami Baker
00:19 30 Mar 21
I've been going to Valencia Family Dental for about 8 years. I love the staff and Dr. Tim is the best dentist I've ever had. I recently finished

Invisalign with Dr. Tim. He was always very thorough at every appointment and his assistant Jeanette was great too.

read more
Jeannette Martinez
18:10 10 May 21
I brought my mom to see Dr Bae for fillings. She is 81 and very nervous about dental procedures. The whole staff made my mother feel comfortable and

safe in the chair. She has seen Dr Tim Smith in the past and she loves them both. Best Dr's and staff in New Mexico. Thank you VFD for taking such good care of my mamma.

read more
Lawrence Segura
03:11 12 May 21
Valencia Family Dentistry, Orthodontist and staff are safe, professional, caring and very respectful. Since my 1st day as a patient I was very

satisfied with the office environment, the office staff, the medical assistants, all the professional intelligent doctors such as Dr. Tim Smith and all their essential medical team players. I appreciate your work ethic. Please be advised: Several of my Family members and acquaintance's have been referred to this office for any type of dental issues. Stay safe, healthy and have a good day. Respectfully, Lawrence Segura & Family

read more
Cara Leyva
06:12 15 Jun 21
Hello all. This is the second time VFD was able to get me in same day on an urgent basis. The staff are very friendly and helpful. And Dr. Bae is

very professional, yet personable. Overall just very impressed!! Thank you VFD team!!

read more
Gaze Gallery
18:10 12 Aug 21
Excellent in every way from start to finish. You can tell this is a business that truly cares about its customer's experience. I appreciated all

of the time they took to explain every procedure. Would highly recommend.

read more
Carmen Gonzales
00:42 03 Sep 21
Upon arrival greeted by courteous staff. My wait was minimal before being called in. Professionalism in all respects. I would recommend Valencia

Family Dentistry.

read more
Jarrod Smith
18:31 06 Oct 21
I would recommend never felt uncomfortable and were honest. Got me in same day to fix my crown!
Lorena Shank
00:20 22 Oct 21
Very friendly staff. Everyone is always super helpful and nice.
Rosemary Zamora
16:53 23 Oct 21
First visit to Valencia Family Dental all went well. Very friendly, informative, professional, make you feel comfortable and at ease. So far so good.
Deborah Dingwall
18:08 27 Oct 21
Dr Smith and his staff are excellent. Linda- his Dental Assistant was kind and knowledgeable. Dr Smith has the same qualities. The tooth extraction

was fairly painless. The follow up care is exceptional

read more
Nancy Pruitt
18:26 08 Dec 21
Great customer service. I love their dental plan, it's very affordable. The hygienist Laura was very good and very helpful, explained

everything. Dr. Timothy Smith is a wonderful dentist, I wouldn't think of going to anyone else.

read more
Joyce Stone
18:42 25 Jan 22
Dr. Tim and his excellent staff take the pain out of dentistry and actually make it fun. Never thought I would look forward to going to the dentist.

In addition to the fun, the quality of dental care is OUTSTANDING. He has performed root canals, crowns, and filled cavities and been patient with all of my concerns. I cannot recommend this dental facility high enough They are GREAT! And they care.

read more
Lucy Hunsaker
18:47 03 Feb 22
It had been about 5 years since I'd been to the Dentist due to taking care of elderly parents and time just got away from me. After moving to

Peralta, Valencia Family Dentistry was recommended to me through a friend. I can't tell you how pleased I am! The facility is clean and beautiful. Everyone is very friendly. Randy took his time taking x-rays, cleaning and polishing my teeth. He was professional, gentle, very thorough and informative. Dr. Smith checked everything and made sure I wasn't having any problems, etc. I've already made my next appointment. I can't give Valencia Family Dentistry enough stars! Thank you.

read more
Mardee Chavez
20:06 10 Feb 22
I was greeted with a smile and in a courteous and friendly manner. Office waiting area was nicely decorated and comfortable. State of the art dental

facility. Doctor Smith and his staff were very knowledgeable and thorough with their work. So, without a doubt, it was the best dental experience I have had in a long time.

read more
Veronica Otero
19:17 15 Feb 22
I have looked for a good Dentist in Los Lunas for 5 years or longer!!! I finally found one at Valenica Dental. The Dentist is awesome and takes his

time giving you shots. I didn't even feel the shot that's how good he was. He also took time to make me a temporary tooth until mine came back from the lab. He didn't have to do that but he knew I didn't like having a missing tooth on top!!! Everyone at this office is professional and kind!! I would recommend Valencia Dental to everyone!!

read more
Bill Scott
03:16 23 Feb 22
I was greeted promptly and checked in. My appointment was 9 AM. I was in the chair by 9 AM. The dental tech was very through and explained what he

was doing and offered suggestion to improve my dental health. The dentist came in did an exam and also offered some suggestions to improve and maintain good dental health. If you're looking for a dentist give Valencia Dentistry an opportunity to serve you.

read more
Ernie Garcia
18:25 02 Mar 22
Melody the (RDH) did an awesome job cleaning my teeth. She was very gentle & informative through the entire process. I'm so thankful for her

service & commitment to doing this kind of profession, Melody really takes pride in what she does at Valencia Family Dental. Dr.Tim Smith is also great, although my family & I drive 2 hours to his Dentistry Practice, I wouldn't trade him for anything. Dr. Smith has been my family's dentist for over 12 years.

read more
Joshua Segura
20:52 12 Apr 22
Very friendly. They treat you like a person not a patient. Also very neat ans clean environment. Overall I had a really good experience.
Jeff Holmes
01:58 23 May 22
Wonderful! Great friendly staff. Dr. Smith always makes sure to answer questions and does a thorough job.
Kevin Lederer
00:09 03 Jun 22
Everyone treated me well. I was never uncomfortable during my cleaning. I will recommend Valencia Family Dentistry to everyone I can. I just had a

very nice experience.

read more
Gladys Vallejos
20:07 23 Jun 22
Friendly staff. Dental hygienist was very gentle and thorough. I always feel welcome in this dentist office.
Rose Valencia
19:54 01 Jul 22
MY VISIT WAS GREAT, THE HYGIENIST THAT WORKED ON ME IS EXCELLENT, VERY FRIENDLY, PROFESSIONAL, AND VERY KNOWLEDGEABLE, IM LOOKING FORWARD TO

FUTURE VISITS WITH HER.

read more
Alicia Alderete
03:03 07 Jul 22
Absolutely amazing!! Clean waiting room, comfortable patient rooms, and staff is professional and friendly.
Greg Prudencio
18:23 19 Jul 22
This is the best dentist that we have ever been to all the staff is so friendly and inviting they take care of you very good here we recommend them

very highly thank you very much

read more
Virginia Ramos
18:05 01 Aug 22
I went to the Dentist yesterday at Valencia Family Dental and I was so pleased everyone was so kind and caring they were very professional I would

definitely recommend them to family and friends

read more
Paul Franco
15:32 05 Aug 22
Great staff and atmosphere. Everyone I've dealt with has been awesome. The office gives reminders and emails for appointments. Which is greatly

appreciated.

read more
Zachary Sanchez
01:54 02 Aug 22
Very professional and friendly staff! Had a very nice experience! Would definitely recommend to friends and family!
Shireen McDonald
18:53 10 Aug 22
I wholeheartedly trust Dr. Smith and his team! They are always thorough, professional and friendly while keeping your best interests at heart. I

highly recommend them.

read more
chuck
18:44 01 Jul 22
this was my first visit to Valencia Family Dentistry and it was as pleasant of an experience one could expect from a visit to the dentist. The staff

was very friendly and professional

read more
Mickey C
13:48 14 Oct 22
My first visit to VFD. I needed a new dentist closer to home. What a nice surprise! My hygenist Munnaie , the office staff, and Dr. Smith are all

friendly and thorough. This is definitely a step up for Los Lunas YAY

read more
Mark Podeyn
22:02 14 Oct 22
I have been seeing DR Tim and his team for 9 years. He and his team have always been top notch! He has also been able to get me in quickly when I

have been in need of emergency services. I am especially thankful of the coaching that I receive from the hygienists, they really care about my dental health. I always recommend Valencia Dental to my friends.

read more
Savannah Vaisa
18:17 14 Oct 22
Valencia Family provides excellent care for their patients. I came here after a bad experience with another practice and am sooo happy I made the

choice to come here.

read more
Joy Forrester
12:15 14 Oct 22
Since coming from AZ last year I have rested my dental needs with VALENCIA FAMILY. This "place" is on top of clean, organized, attentive, friendly

and correct.

read more
Theresa Lucero
22:10 20 Oct 22
All personnel from receptionists to dental assistants to dentists and check out are knowledgeable, professional and friendly. It is always a

pleasure to come to Valencia Family Dentistry.

read more
Crystal Caballero
18:31 08 Nov 22
Dr Shaun and the whole Valencia dentistry crew are beyond amazing . They made me feel comfortable as soon as I walked through the door. Michelle is

amazing at the front desk and my experience in the op was more than I expected. Jeanette took her time explaining and going over treatment and step by step of what needed to be done . I never felt rushed . I am excited to call this dentistry practice my new place to go to get my beautiful smile back in progress !

read more
Nadine Cape
03:41 13 Dec 22
Highly recommend this practice. Everyone is so friendly and makes you feel like family. I had my 6 month cleaning by Melody. She did a great job and

was very thorough. Dr. Tim Smith is amazing. He took the time to talk, explain things and answer questions. Didn't feel like a number. Beautiful atmosphere as well.

read more
Edgar Pedrego
19:48 21 Dec 22
Everyone is friendly and helpful. They break everything down for you and even tell you what insurance does and doesn't cover. Super well organized

and they seem to run on time based on my and my wife's appointments. The office is very nice and clean as well. Comfortable waiting area. Thanks for the great service!!

read more
Oscar Ordonez
18:05 09 Nov 22
Incredibly friendly staff and their wait times aren't bad at all. The dentists give you the tools needed to keep a healthy and bright smile!
Magdalena Hernandez
14:16 22 Feb 23
Great service for me and my family, I love that I get my dental cleaning by the same person all the time. They are the best, all the personal are

really nice.

read more
Tarah Morerod
21:07 10 Mar 23
Such a great office of people!! I was a bit late to my appointment and they were kind and understanding!! My exam and cleaning was thorough. They

were very understanding of my anxiety with dental work and they are going the extra mile to make sure all dental work is done with care. Thank you so much!!

read more
Kevin Murdoch
19:50 29 Mar 23
Family member referred Valencia Family Dental. Hadn't seen a dentist in years. You don't need to look any farther than Valencia Family Dental!

Check them out now!! The staff is very friendly and professional! Most of all, they provide excellent dental care!! Not just plugging Valencia Family Dental, I'm saying I'll never go anywhere else and want my entire family and friends to know about it!!!

read more
Carrie Calles
15:31 08 Apr 23
Staff was welcoming and accommodating. Melody the hygienist was patient, thorough and seemed to enjoy her work and did an excellent job, no pain. Dr.

Tim was very nice, positive and friendly. I didn't have to wait long for him at all. The facility was clean and I felt comfortable there.

read more
Joanna England
18:30 30 Mar 23
Let me start by saying I absolutely dread going to the dentist. But my first visit to VFD was so nice! It's a beautiful office with a wonderful

staff! They made me feel at ease the whole time and I would recommend their services to anyone.

read more
Melissa Gordon
18:13 14 Apr 23
Just an awesome expiration, as far as dentist office visits go. They were very thorough, gave me options with their instructions. The office is nice,

their staff is amazing. 10/10 thank you!!

read more
Marlene Medina
18:06 27 Apr 23
Best experience at a dental office. The staff made me feel at ease and comfortable. Overall I would highly recommend!
Livinglife
18:32 23 Jun 23
Very friendly staff and the dentist and the hygienist. They make the whole atmosphere very pleasant and joyful to be around. Great dental care.
Consuelo Martinez
16:43 26 Jun 23
I'm excited to see my dentist and his crew. They make it a pleasant, calming, and pain free experience. Their attitudes rock. They are informative

and thorough. I come from a time when the dentist pretty much was like "Little Shop of Horrors". It hurt and it was intimidating. I have to smile a lot for work....they make it a lot easier to do that.

read more
F M
18:02 04 Jul 23
This office is the best dentist I've ever been to. Dr Tim is amazing and does the most seamless fillings I've ever had and his front desk staff

and dental assistants are so sweet and have great customer service

read more
Leo Capone
17:49 06 Jul 23
Dr. Tim Smith and staff are excellent at what they do and how they go about it. Very thorough even up to the financial aspect of it. The facility is

top notch, my first visit was last week and already know this is the place I'll be going.

read more
Linda Bell
16:23 10 Jul 23
I have been going to Valencia Family Dental for about 10 years. They are very caring and friendly. I highly recommend their services to anyone who is

looking for a Dentust.

read more
Neal Ohle
18:18 17 Jul 23
Always get ver good service done here. The staff are very personable and remember you. Would highly recommend for all dentist services!
Gill Baltazar
18:13 01 Aug 23
Everyone was so friendly. Dr. Garcia and her staff explain in detail what was going to be done. All cost. As quoted prior to any work being done.
Jamison Hodges
22:52 02 Aug 23
This is by FAR the best dental office my partner and I have ever visited. I would give 6 stars, if I could. Every person we've spoken to in this

office has been so kind and patient. When my insurance wouldn't cover my preventative care, they worked with me to develop an affordable care plan I felt comfortable going forward with. I had a visit scheduled for three fillings and Dr. Kim went so quickly, she was able to complete my other needed fillings rather than having me come in for another appointment. She regularly asked how I was doing and offered breaks which I thought was very considerate and stood out from my previous experiences. I also have chronic anxiety which causes me to be a little shaky in various settings- when I apologized for this she responded not to apologize and that she completely understood. That empathy was greatly appreciated and put my mind at ease. Overall, I highly recommend this dental office and believe you will be very well taken care of there. Thank you, Valencia Family Dental. 🙂

read more
Stan White
18:25 14 Aug 23
First impressions will make you or break you. I am thoroughly satisfied with Valencia Family. Dentistry and Orthodontics. The hygienist (CeeCee) was

gentle and efficient while cleaning my teeth. Lois the Office Manager was warm and friendly, and made me feel as I were a long time patient; even though it was my first visit. The facility itself was modern, clean, and spacious. If you are searching for a dental office that makes you feel overly welcome, Valencia Family Dentistry and Orthodontics is located at 3472 Main St. NE, Los Luna's, NM

read more
Low Ray
20:56 14 Aug 23
The best dentist my children and I have ever been to! Would not think of going anywhere else. The receptionist and front office also deserve a round

of applause! We Love Valencia Family Dental!!!

read more
Estelle Gallegos
14:15 18 Sep 23
Great dental office. Had to have somewhat major dental work. What a great experience. Dr Tim did a wonderful job, very reassuring during the whole

procedure. Jeannette is a sweetheart, love having her on my team! Michelle is so efficient & helpful..always! Annette is so nice to work with, explains everything thoroughly. Hadn't been to a dentist for a while, it was the best place to go. Love you all!

read more
Paula Howe
18:04 07 Nov 23
I love Dr. Tim and his great staff. They have always taken wonderful care of me. Highly recommend.
Shannon Thompson
18:05 08 Nov 23
Great staff! Dr. Smith and his crew are personable and attentive always making the patient feel welcome.
ES Silva
18:05 17 Nov 23
I live in Rio Rancho and I will drive the miles for this dentist office. I am super impressed with how the dentist is so patient and caring and

knowledgeable. The staff is wonderful, I wish I would have came to them sooner.

read more
Trym Jenkins
01:18 30 Sep 17
Great place. Everyone very friendly. Doctors are top notch.
Samuel Jaramillo
01:35 01 Sep 18
Had a good experience. The Dentist and staff were awesome. Explained things so the average person could understand
Wilma Woollard
01:40 04 Jan 19
They give very good service! And my dentist does a good job listening to me and reciprocating my needs... ?
ashies96
23:03 09 Aug 19
Friendly staff, made me feel welcomed and well cared for with no discomfort. That is always an awesome experience so I'll be coming back.
Kiria Milton
00:39 14 Sep 19
My experience was just about great until I came home and checked the new hole out and found a shard of what seems to be a bit of metal from I don't

know what I snapped a picture and saw a shiny spot went to the bathroom and found it. I was very nervous I would be in pain but was assured I wouldn't which was great they did awesome just wasn't happy with the metal that was left in my mouth which could of went into the new hole and would of caused an infection glad I saw that don't know how I feel about it

read more
Emma Griego
16:48 19 Sep 19
Everyone I spoke with and was treated by were very respectful, friendly, and kind. Nathan, the Dental Hygienist, and his Assistant were very

informative and very thorough. Dr. Bay was also very informative and explained everything thoroughly. Overall, my experience was very good.

read more
Linda Honeyfield
18:17 25 Mar 21
My dental health is important to me. The hygienists at Valencia Family Dentistry have been really good!
Anna H
22:09 29 Nov 21
They do a great job with cleanings and children. However I've had the same filling worked on several times there and they always leave it uneven

and jagged it has fallen out twice. Fillings are guaranteed 6 months. I'm left a little disappointed.

read more
Leave a Review
NEW PATIENT FORMS
New here? Want to save time before you get to our office? Click the REGISTER button to fill out your New Patient Forms anywhere, anytime!
Also, it's easy to schedule an appointment with Valencia Family Dentistry & Orthodontics. Just give us a call at (505) 865-9788.