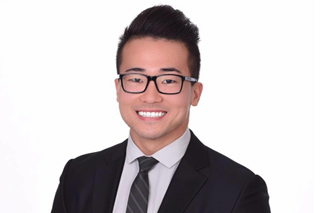 PERSONAL
Hello! I'm Dr. Bae, your dentist at the Valencia Family Dental Office. I'm originally from South Korea but grew up in California. My dad brought me to the United States in 2001. He worked hard to bring my mother, sister and me here so we could have better opportunities. I moved to New Mexico for my job to start to see what else life had to offer but I still fly back to California to visit them from time to time.
I'm the first doctor in my family. The reason why I chose dentistry is that it is often overlooked from the patient's perspective. There's a lot of room for educating patients about how important oral health is to one's own body. My goal is to impact my local community by bringing knowledge and light on how oral health is connected to the body as a whole.
If you ever want to get me into a deep conversation about things other than dentistry, talk to me about cars. Since my childhood, I wanted to take cars apart and build race cars. I'm a total car enthusiast. My project on my down time is that I'm currently undertaking my first drag car.
My Dental Background
I received my Doctor of Dental Surgery degree from the University of the Pacific Arthur A. Dugoni School of Dentistry in San Francisco. My focus was on Oral Surgery so I participated in multiple rotations in Bay area health clinics to treat patients. This year will be my 5 th year of treating patients.
Keeping up to date on new dental breakthroughs is really important to me. I'm a member of the American Dental Association and always find out about the latest technology, health guidelines, and new products. Attending CE courses across the nation helps me ensure that I am treating my own patients with the best standard of care.
About You and Me and Your Visits Here
When you come to my office, I'll spend time finding out about you. Every patient has a different story behind the reason why they're at the office. I want to see why you're here from your perspective before proceeding forward. I will show you your x-rays, photos, models, and scans of your own teeth – whatever it takes to understand what I'm saying.
If together we can prevent an issue from happening in the first place, it would be the best-case scenario. The way to do this is to educate you along the way. To me, it's not enough to simply treat your issue and call it done. I always will take a step back and see why the issue happened in the first place and then focus on that as the core solution to the bigger problem.
You can count on my being responsive to your needs, whether they are concerns about a specific area in your smile, pain, or your desire to learn more about what to do to improve your oral health. When I can play a role in resolving your concerns, it makes my whole day!
I'd like to believe that other offices provide the same care and attention that I like to provide. I cannot speak on behalf of other offices since I have never experienced their care. It would be great to know if other local doctors treat their patients with the best care they can provide. All I can really say is any patient that comes to Valencia Family Dental will be taken care of as if they were my own family and I will ensure that the patient walks out with their main concern addressed and with the proper knowledge to know how they can improve their own oral health and prevent dental diseases from occurring.